Emerald White Diamond Gold Plated Snake Bangle
Open media in modal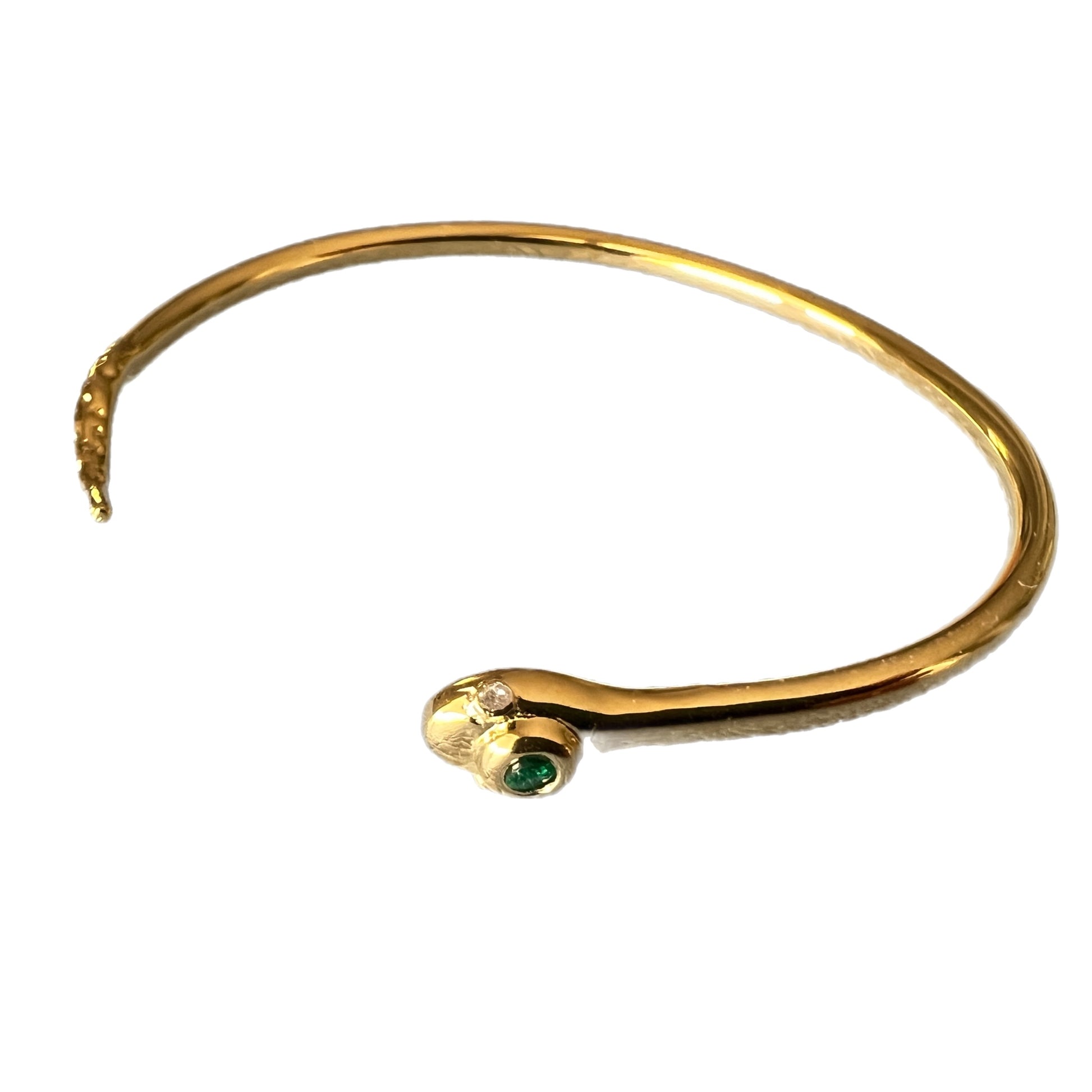 Open media in modal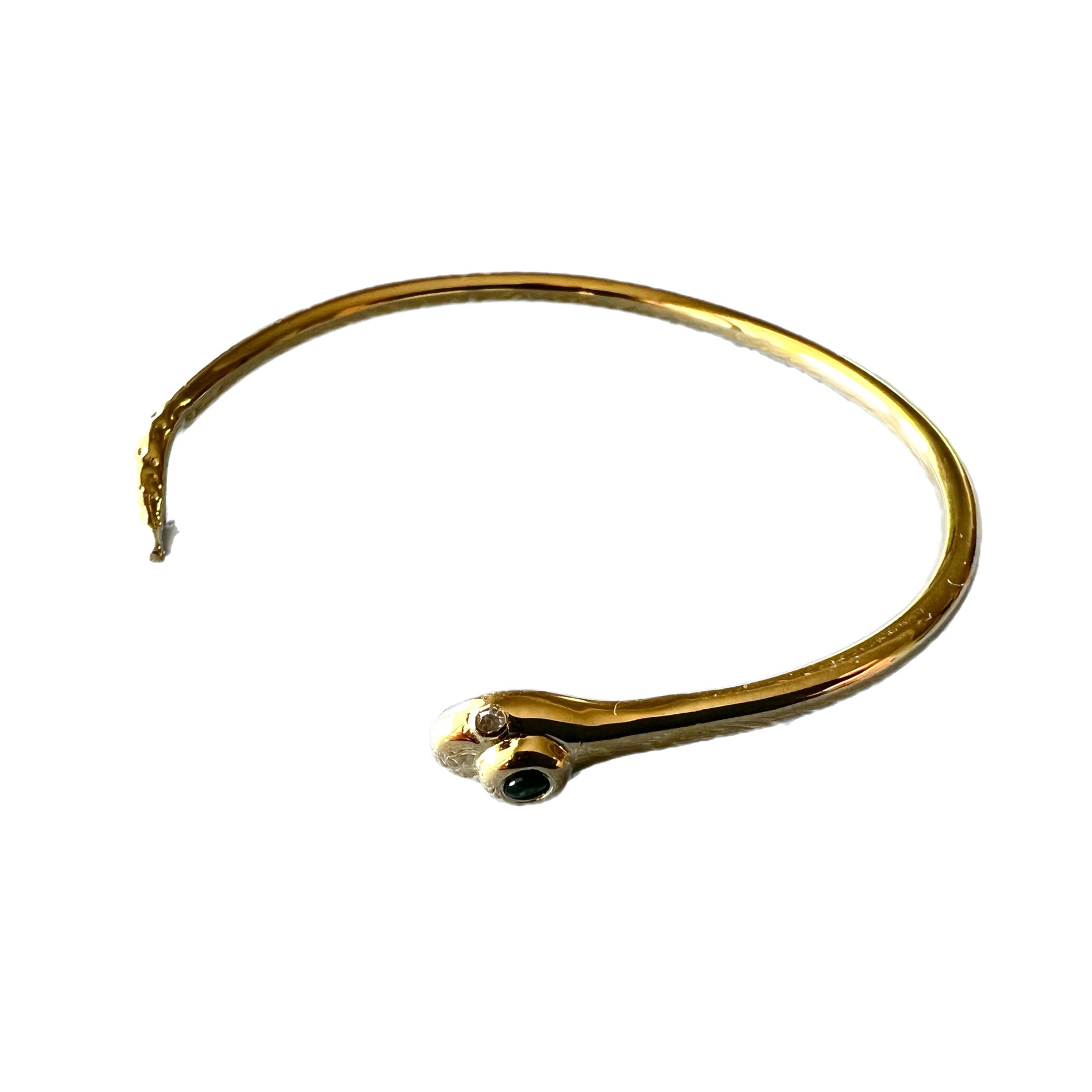 Open media in modal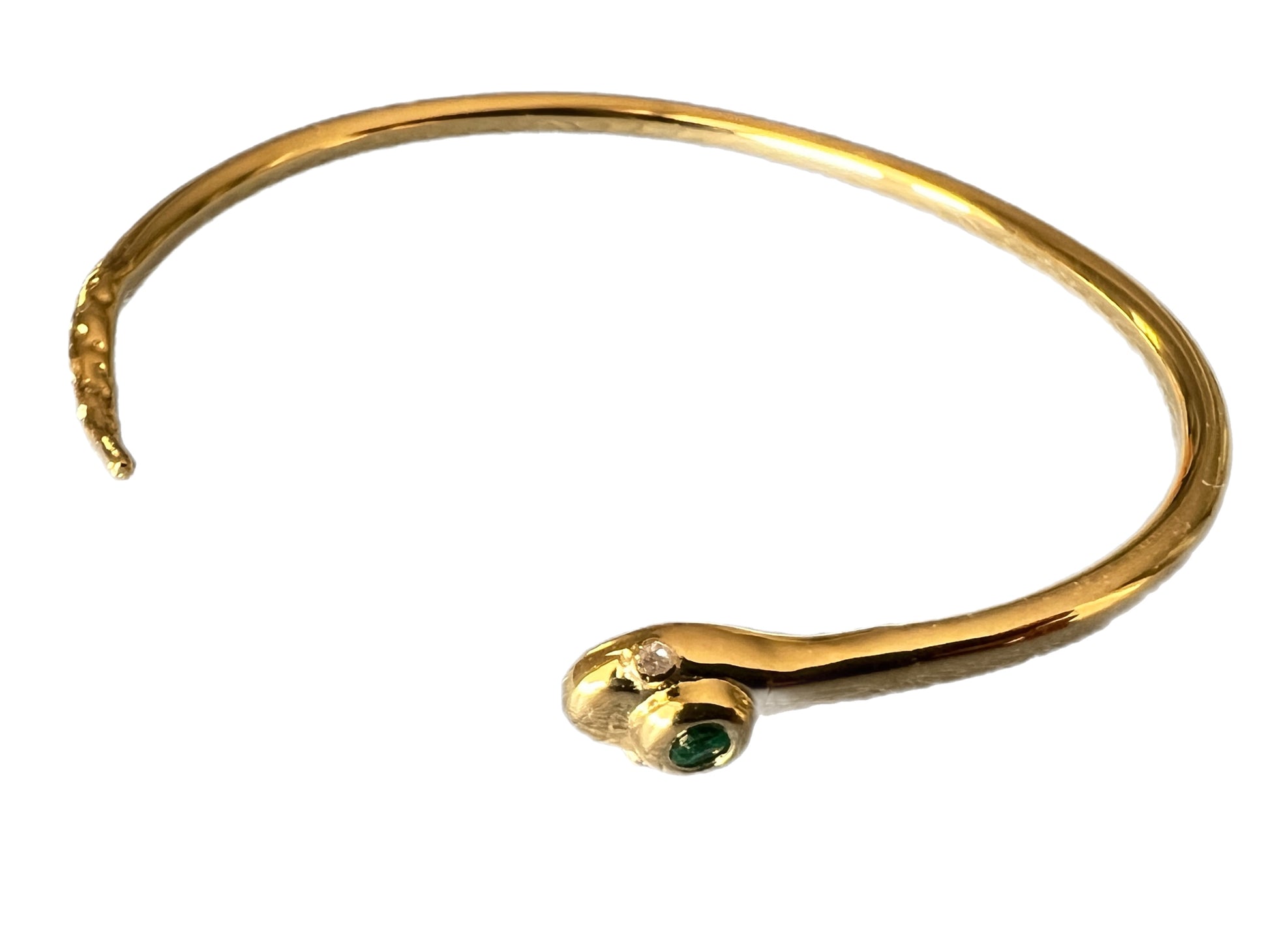 Open media in modal
Emerald White Diamond Gold Plated Snake Bangle
Emerald White Diamond Gold Plated Snake Bangle
Material: 10k Gold Plated Brass Bangle
Gems: Emerald Head and White Diamond Eyes
Made in Los Angeles
Size: Open Tiny adjustable 6.5-7"
Unearth the fascinating symbology and healing potential in this hand crafted Emerald White Diamond Gold Plated Snake Bangle.
The snake, one of the oldest and most widespread mythological symbols, encapsulates several potent dualities. In its representation of both life and death, healing and poison, it captures the eternal cycle of transformation and renewal. This snake motif serves as a potent reminder of life's continual transitions, supporting us through periods of change and encouraging adaptability.
Adding to the bangle's allure is the snake's emerald head. This captivating gemstone has been cherished across civilizations for its dazzling green hues and alleged healing properties. Tied closely to the Heart Chakra, emeralds are believed to bring about love, compassion, and emotional well-being, assisting in relationships and fostering a sense of unity and unconditional love.
Embedded as the snake's eyes are sparkling white diamonds. Long regarded as stones of invincibility due to their hardness, diamonds symbolize purity, innocence, and eternity. In the realm of crystal healing, they are believed to stimulate and open all of the chakras, particularly the Crown Chakra, promoting imagination, creativity, and inventiveness.